Guest Accommodations
Conyngham Arms Hotel Slane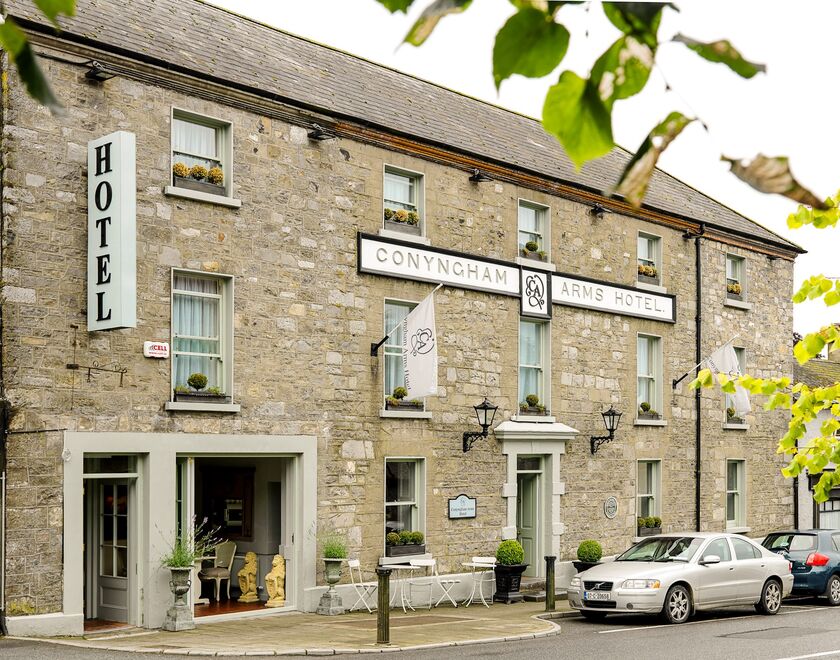 Main St, Slane, Co. Meath, Ireland
+353 41 988 4444

The sister hotel to Tankardstown House, rooms at the Conyngham Arms Hotel will be available to wedding guests from Friday, May 24th through Sunday, May 27th.
Tankardstown House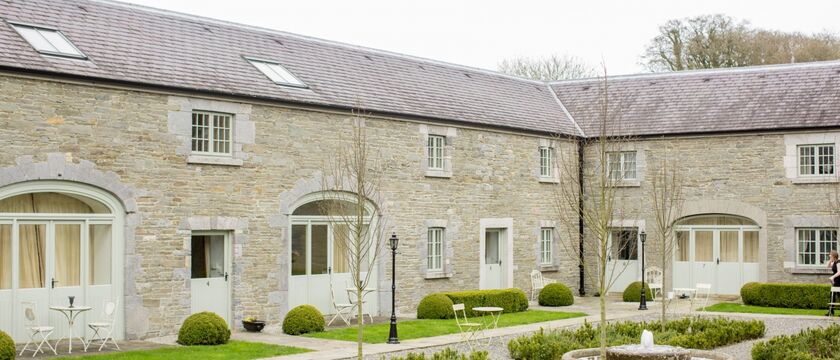 Rathkenny, Tankardstown, Slane, Co. Meath, Ireland
+35341 98 24621 | info@tankardstown.ie

Rooms will be exclusively available for guests of the wedding for the nights of May 25th and 26th.
Boyne House Slane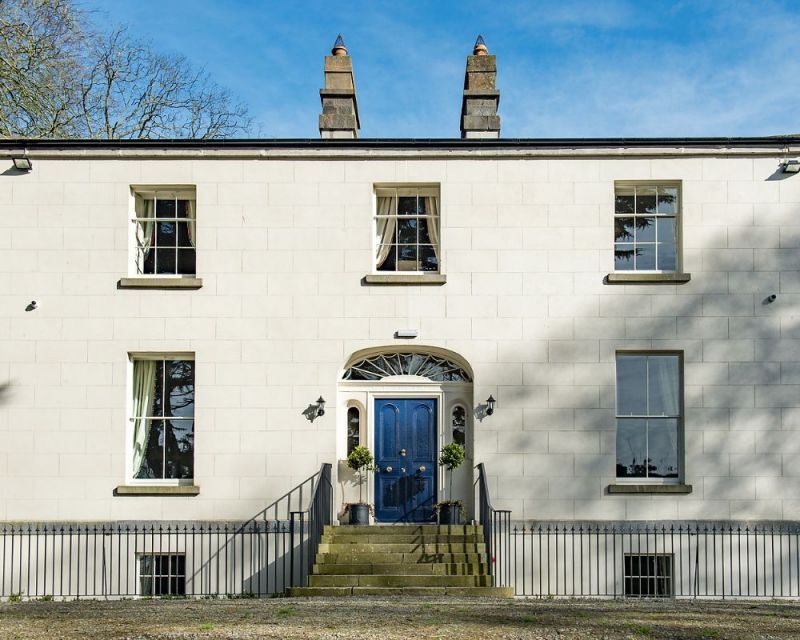 Chapel St, Slane, Co. Meath, C15 P657, Ireland

A sister hotel of Tankardstown House, rooms will be exclusively available to wedding guests on the nights of May 25th and 26th.
Airbnb
There are many Airbnb's available in the general area of the wedding festivities. We would encourage you to stay as close to Slane, Co. Meath as possible. Drogheda is another nearby option with many hotels and Airbnb's available.
Collon House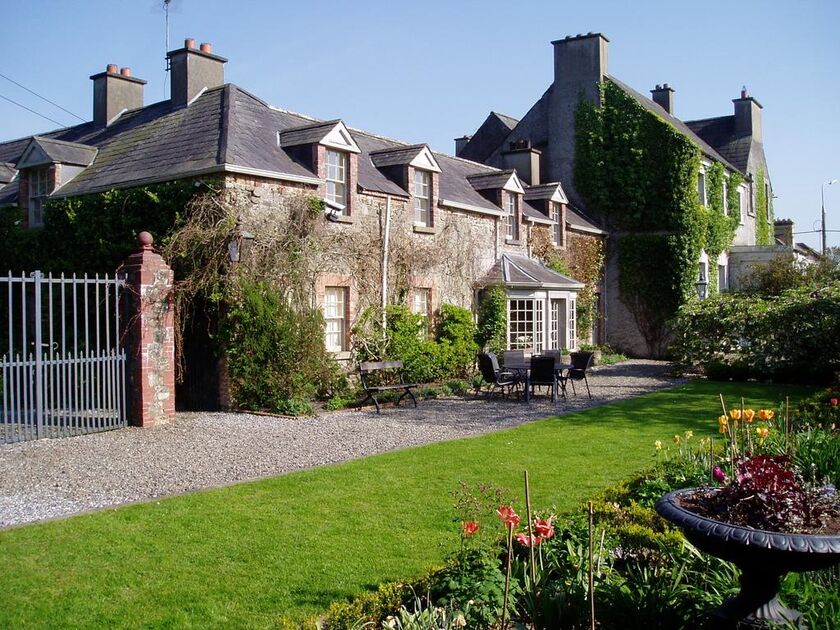 Ardee Street, Collon, COLLON, Co. Louth, A92 YT29, Ireland
+353 87 235 5645 | collonhousereception@gmail.com

Accommodation available May 20th through May 27th. 6 Double Bedrooms. 12 minutes to Tankardstown House.
The Grangegeeth Inn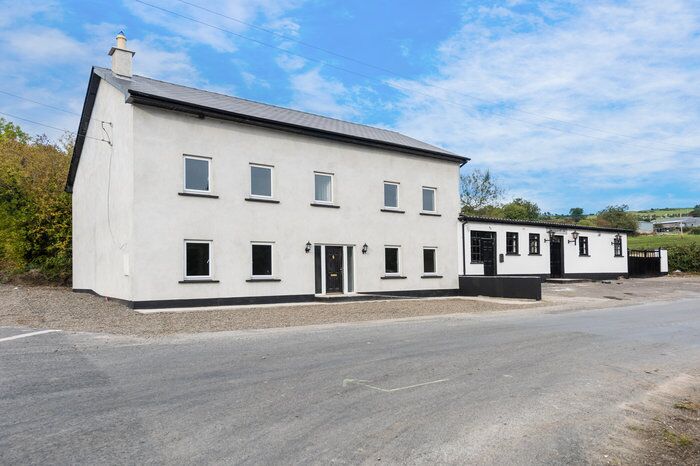 The Grangegeeth Inn, Grangegeeth, Slane, Meath, C15 Y234
+353 41 982 4875 | thegrangegeethinn@gmail.com

The Grangegeeth Inn is a newly renovated 6-bedroom guesthouse. Nestled in the heart of the Boyne Valley in a wonderfully picturesque setting amidst the rolling hills of the royal county, Meath. 6 minutes from Tankardstown House. Available on May 25th and May 26th
Getting There
Dublin Airport
Dublin, Ireland

Dublin Airport is the closest to the wedding festivities. Aer Lingus offers direct flights from San Francisco, Los Angeles, Seattle, Las Vegas, Chicago, and New York.
Slane, County Meath, Ireland
Slane is approximately 50km from Dublin Airport and City Centre and is a 40-45 minute drive from each. We recommend a rental car or taxi.
Attire
***Please note that the event is black tie and tuxedos are required for men***
For those traveling from The States and need to rent tuxedos or hats/fascinators, we recommend the following vendors:

Tuxedos
The Black Tux (http://www.theblacktux.com)
Aston - Temple Bar, Dublin (http://www.astonformal.com) - We recommend reaching out in advance.
Joseph A. Bank (http://www.josabank.com) - Offer extended rentals for international events .
Hats

Hat Society - Dundrum Station House, Dublin 14 (http://www.hatsociety.ie)

*Hats not required*
FAQ's
What is the attire?
-Strictly black tie. You can find a number of tuxedo providers in the "Attire" section of the website. You're going to look nice. We promise.
Are hats required for the ladies?
-No! Hats are at the ladies' discretion.
Can I stay in Dublin on the weekend of the wedding?
-We would not recommend it, as Dublin is 45-60 minutes from the festivities, by car. If you're struggling to find accommodation near the venue, Drogheda is reasonably large nearby town with a number of accommodation options.
Will any transportation be provided?
-Yes! We will be providing a shuttle from the church to the venue for those who need it.
What will the setting/weather be like for the Second Day BBQ?
-This will be an outdoor event, so we recommend that you come prepared for anything. It is often very warm in May, but Ireland has a tendency to go through every season multiple times in the same day, so please bring a coat, just in case.
Where is the Flanagans' home?
-Rural Ireland is not great about addresses. If you type "Mellifont Rectory Tullyallen" into Google Maps, it will take you to the Flanagans' home.
Do I need to rent a car?
-It depends on your personal preference. It is certainly possible to get around via cabs, public transportation, the kindness of strangers, etc. but please note that Ireland recently passed a zero tolerance policy for drinking and driving and they are strictly enforcing it, even in the countryside. If you plan to drink, DO NOT drive anywhere you don't plan to stay.
Does Uber work in Ireland?
Uber does provide service in Dublin and the surrounding counties, including County Meath. However, Ireland has a similar app called "MyTaxi" that seems to consistently have more taxis available, no matter where you are. We would recommend you use that, if Uber isn't convenient.